Here, once again, are a few WordPress sites I've completed for clients.
You can find more samples of my work over here, and please get in touch if you'd like to chat about your site!
The San Diego Shakespeare Society
They are the only group in San Diego County dedicated to the Bard year-round! They host monthly readings, panel discussions, workshops, and more—all to promote and to celebrate Shakespeare's remarkable works! I'm also on their Board, overseeing Marketing—a keen observer might even spot me on the site!
Built with Genesis, using the Corporate Pro theme. In addition to the site, I also created a fully-integrated, online membership system and portal for all their members—welcome to the 21st century, Bard!
Barsily International Ltd.
A project and acquisition financing services company that arranges strategic equity investors and debt lenders suited for various projects. They have financed and completed projects around the world in the United States, Canada, Europe, Asia Pacific, Latin America and Africa.
Built with Genesis, using the Maker Pro theme.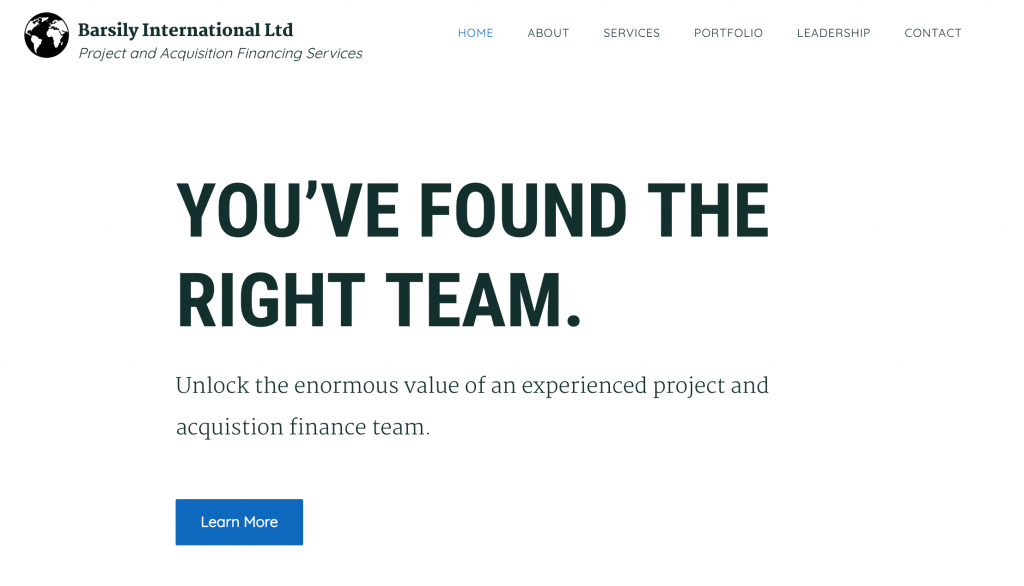 TSMA Consulting
The Social Media Advantage: entertainment's premier social media management and growth firm. Co-founded by my friend Ben, their company helps individuals and brands get more traction on Instagram.
Built with the JKreativ theme.